Rónán now licenced to have fun and save a small fortune.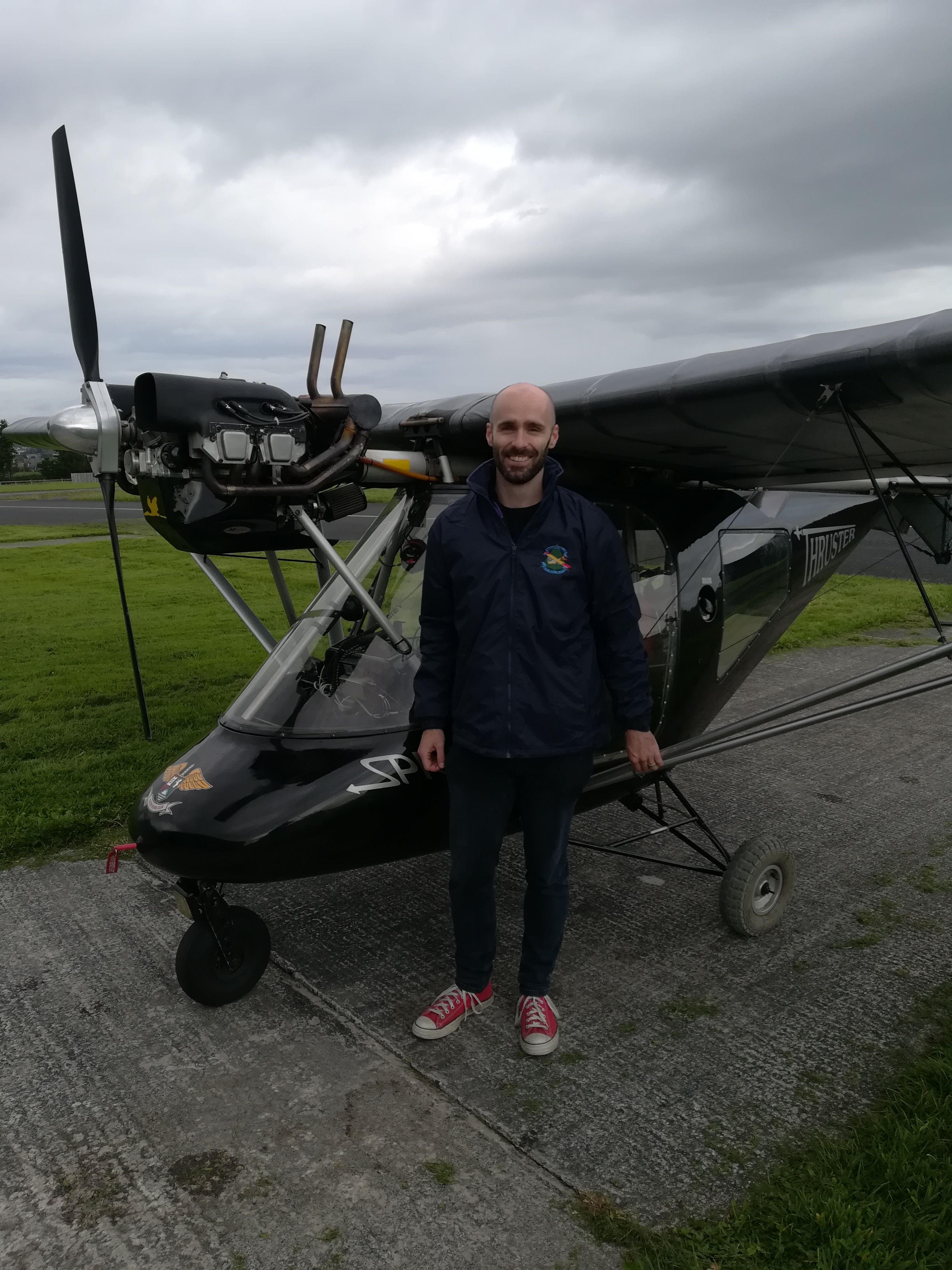 ---
A lesson in how microlights may be cheaper but are no less fun than the (far) more expensive option!
Rónán Davison-Kernan had been learning to fly in a Group A Cessna but became curious about the group of Microlight Pilots at the airfield who never seemed to miss an opportunity to go Flying and always seemed to be having fun.
When he enquired and found out our aircraft had similar performance to the Cessna and cost less than half the price for training he contacted Aaron at the BMAA to find out how to convert his SEP training time towards gaining a Microlight Licence.
Aaron gave Rónán the figures and the result a few weeks later on 23/8/23 was that Rónán passed his GST in Thruster G-CGFZ.
Congratulations Rónán on a sensible decision and passing your GST and still having enough money left to buy a share in the local Skyranger Group.
comments powered by

Disqus